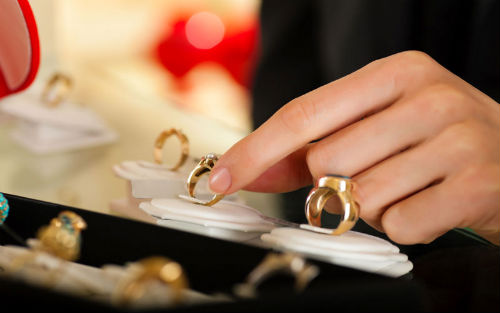 See if this sounds familiar: As a dentist or dental lab owner, you've built up quite a stock of gold dental fillings and caps over the years. You've heard you can get good money from selling your dental scrap, but you're worried about how long the process will work. And, frankly, you're not sure whether you'll actually get back market value for it. As it turns out, selling your fillings and crowns is easier than you realize.
Step 1: Evaluate Your Scraps, then Ship or Hand-Deliver the Gold
Examine your dental restorations, identifying any fillings or crowns that are no longer in use or have been replaced. Even seemingly insignificant pieces can contribute to the overall value. Once you've identified what you want to sell, ship the precious metals securely or drop them off in person.
Keep in mind, too, that most precious metal refiners handle a variety of precious metals, including but not limited to:
Gold
Platinum
Silver
Palladium
Step 2: Find a Trusted Refining Partner
Your refining partner should use the latest technology with its smelting and assaying laboratory. If you are on-site, ask if you can watch the assaying process. Remember, transparency should be important with a reputable refiner. You'll receive an offer as soon as your gold is assayed.
Step 3: Wait for the Payout!
Speedy payouts are essential, but so is ensuring you get good value. A gold refiner will typically have better payouts than a pawn shop or jewelry store. If you're local, see if the refiner offers immediate payouts. And ask about the payment options, which typically range from:
Casting grain: This is a highly refined form of precious metal specifically designed for jewelry making through the casting process. It's great for creating custom pieces.
Gold, silver, and platinum bars: Precious metal bars provide a tangible and easily tradeable form of the metal, allowing you to diversify your investment portfolio or safeguard your wealth against economic uncertainties. Moreover, these bars often come with certified purity and weight, ensuring their authenticity and value.
Coins: Precious metal coins hold intrinsic value and possess historical, cultural, or artistic significance. Collectible coins often appreciate over time, making them a potential long-term investment opportunity.
Rounds: Popular among investors and collectors due to their purity and quality, and similar to coins, rounds are another form of bullion. They hold value based on their precious metal content.
Cash: If you prefer immediate liquidity and flexibility, cash is a straightforward and widely accepted payment option.
Transform Dental Scrap into Financial Opportunity
Don't let your unused or replaced dental restorations go to waste. Discover the potential within and embark on a journey to unlock the financial opportunity they hold. Contact Bay Area Metals today to learn more.