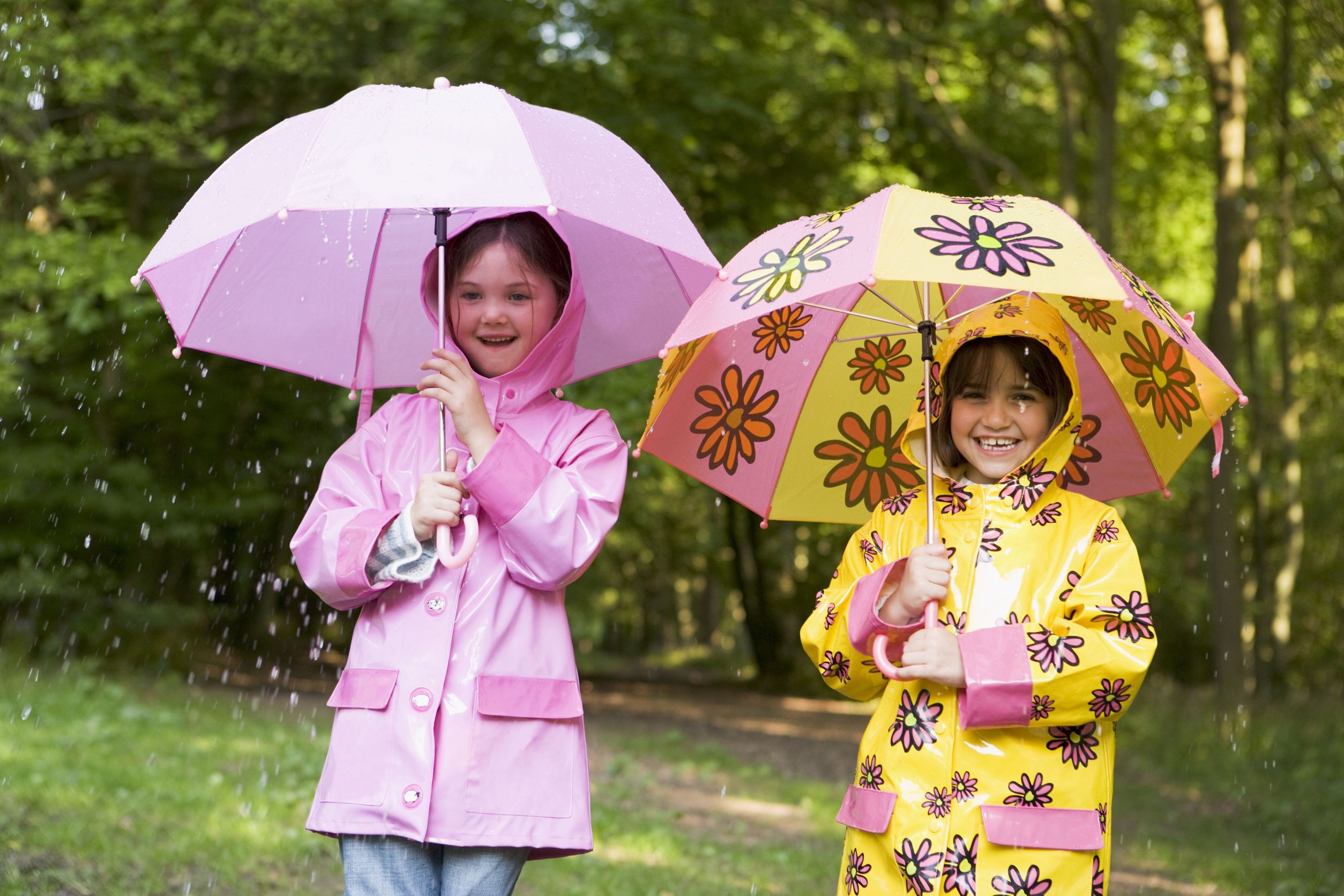 During a golf game, you may notice the golfers and even some of the attendees carrying abnormally large umbrellas. They are a special type of umbrella, especially for golfers. A golf umbrella is used to protect golfers from both the rain and the sun. It is designed to be much larger than a standard size umbrella.
This umbrella has two jobs. It is designed so that it can protect both the golfer and his or her cart. The golf umbrella was originally designed only for the golfer on the course; however, it is also used by non-golfers. You can see these umbrellas in cities and elsewhere. People use them to provide superior protection to smaller umbrellas that might not fully protect against the rain.
How it is Made
The most striking characteristic of this umbrella is the size. Most golf umbrellas measure between 60 and 65 inches (about 152 and 165 cm). Some can be as large as 70 inches (about 178 cm). To keep the umbrella from being too heavy, it is generally made with a shaft fashioned out of steel or fiberglass.
The umbrella's spreaders are also made out of this material. Since these umbrellas are made of special materials, they are perfect for the different environments experienced on a golf course. Other than being lightweight, another advantage to using fiberglass is that it renders the golf umbrella lightning resistant. That is a great feature for so many reasons.
The large size and sturdiness of the canopy of the golf umbrella helps prevent strong winds from turning the umbrella inside out. An ergonomic handle is another important feature, since a golfer will want to make sure that his or her hand is kept in a natural position while holding it. Gripping the golf umbrella shouldn't make the hand cramp as this could affect the golfer's swing. Another important feature is the wind vents. These vents allow the air to pass through without causing the umbrella to turn inside out.
These umbrellas are very useful on and off of the golf course. Their wide canopy provides a large amount of cover protecting you from rain and the sun. If you are looking for a golf umbrella but aren't sure which one is perfect for you, Check out Raintec Umbrella. You can visit the website at www.raintecumbrella.com. They offer a wide variety of umbrellas to fit any style and function.