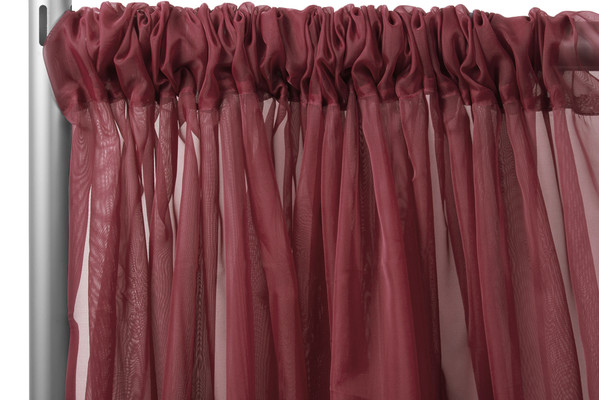 For most people, the word "tulle" conjures up images of little girls in tutus or church pews decorated with large, handmade bows. However, there are many ways you can use this versatile fabric at your next event, or even in your everyday life. Here are just five of the best:
Crowns and Veils
Nothing says "wedding" quite like tulle, but rather than just tying it to pews, consider making beautiful headwear for the bride and all her attendants. Everyone from the matron of honor to the flower girl will look beautiful with handmade tulle headpieces tucked atop their hair on the big day!
Gown-Inspired Décor
Using sheets of floaty tulle fabric to cover a cake table or as a setting for a springtime tea party is a beautiful way to bring the look of formal gowns from the wedding venue to your own dining room. Who says the bride's gown should have all the fun?
Curtain and Drapes
Want that same fun, floaty, springy feel to wrap your windows in soft, sheer light all year long? Consider hanging tulle curtains or drapes instead of traditional window dressings, and enjoy the sunlight as it wafts through the fabric.
Wreaths for Every Season
Another great way to bring home the beauty of tulle fabric is using it to create gorgeous wreaths for every holiday and season. Available from party and linen suppliers in a wide array of colors and finishes, tulle is a perfect starting point for beautiful pieces that bring the magic of the holidays to life. What's more, you can even create gorgeous crafts like these to sell or give as gifts, giving even more people the joy of tulle décor at home.
Forever Flowers
Tulle can be used to create mock-floral displays that are not only timelessly beautiful, they last forever. Choose tulle over traditional silks to give your bouquets and corsages a pretty pop of volume, and keep your flowers on hand for the rest of your married life!